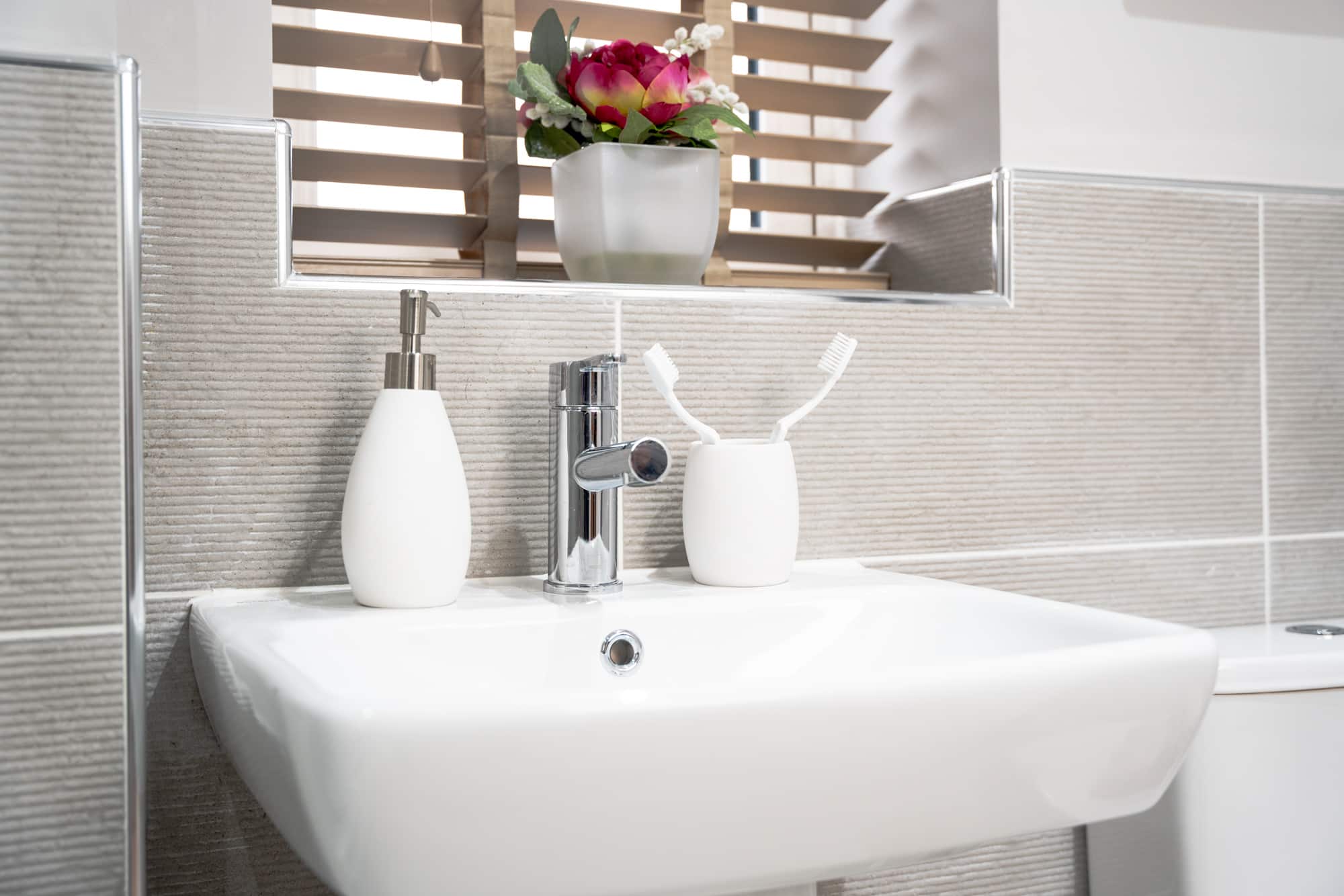 Trends
Bathroom Decor Trends to Upgrade Your At-Home Retreat
4 July 2022
Bathrooms can sometimes be overlooked in terms of design and home décor, but it can be simple to freshen up one of the most used rooms in your home. From adding wallpaper to bringing in some greenery, 2022 has given us plenty of bathroom decor trends to take inspiration from:
Marble
Introducing marble into the bathroom is not a new trend, but it is becoming more popular around the home. Adding an instant touch of luxury, marble can come in the classic white, or in sleek greys and blacks partnered with gold for distinctive designs. Marble can be on the higher price side, but other options can include porcelain tiles which still give the renowned marble look but at a lower price point (and easier to clean!).
Greenery
There are plenty of low maintenance plants available that will bring nature into your bathroom decor. From snake plants to succulents, plants will provide a great finishing touch, as well as a sustainable and spa-like feel when relaxing after a long day. There are so many high-quality faux plants on the market too so if you don't fancy maintaining plants in the bathroom but want a pop of greenery, these are a great alternative.
Black Accents
Incorporating accents of black into your bathroom will immediately give a sophisticated and sleek finish. Combining these with neutral and raw materials will create a bolder look. Taps, light fixtures, and mirrors are a great place to start with this bathroom décor trend.
Bold Wallpaper
Being a wet room, putting up wallpaper in your bathroom is not the first thing you would necessarily want to do for your bathroom decor. But the use of wallpaper in bathrooms is predicted to make a return as a quick and simple way to add a pop of colour to the normal serene settings. From romantic floral designs to subtle neutral patterns, there are endless possibilities for transforming a bathroom with wallpaper.
Wood-effect Flooring
The fascination for wooden flooring has grown throughout living rooms, kitchens and has now reached the bathroom. When we look at the practically of wooden floors in bathrooms, a wood-effect tile becomes the perfect option. Immediately warming up a room thanks to its hues, wood-effect tiles give the look and feel of natural wood without the high price tag.
As you start to combine design trends and create the perfect space, there is always the thought of where to place all those essential bathroom items. There is a plethora of storage options that are stylish, affordable, and suitable for any sized bathroom:
Vertical Displays
Add a new dimension to your bathroom with a shelf ladder, perfect for storing those odd bits and bobs whilst also creating a focal point that adds interest to your bathroom aesthetic. From natural wood tones to aged or charcoal metal, there's plenty of opportunity to mix and match with your bathroom essentials.
Transportable Storage
The ideal piece for keeping all your bathroom items, a slimline trolley is versatile and can be dressed in a manner of different ways to match your design. The moving functionality makes it easy to relocate around your space, giving a freedom in terms of space management. Perfect for reaching for things whilst you're still in the tub!
Bath Trays
A classic bit of luxury, rustic wooden bath trays are both a great way to store your relaxing bath toiletries as well as adding that natural element to your bathroom space. There is a wealth of innovative bath tray designs that can partner with all your relaxation needs, with space for candles, a nice glass of wine or even a tablet so you can enjoy some entertainment whilst having a soak.
Hanging Shelves
Perfect for smaller spaces, hanging shelves can be functional and aesthetically appealing. Available in endless material options from natural wood to modern metal, hanging shelves can match your bathroom design effortlessly. In terms of practicality, hanging shelves can be combination pieces, with options for compartments and towel rails to maximise their capabilities.
Under-sink Storage
If there is space under your sink, there are countless options for maximising the space. Floating shelves and a vanity unity are great choices to add in some extra storage for those last bathroom clutter pieces.
Does your current bathroom fill you with relaxation and tranquillity? Our bathrooms are designed with modern living in mind, finished with the highest specification and touches for a stylish and contemporary haven. View our current developments here.