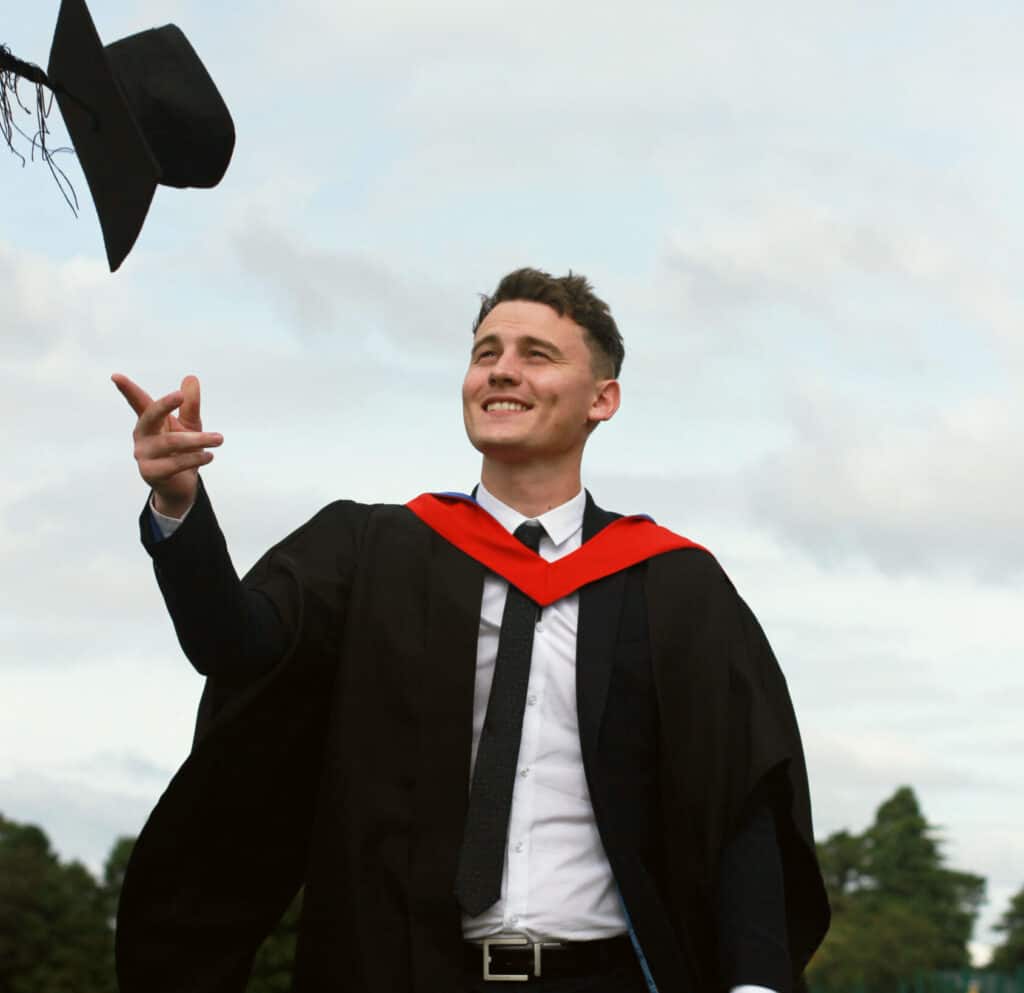 Fletcher News
Fletcher Homes Invests in their Team
12 October 2021
Last month, our very own Jim Francis graduated from Shrewsbury Colleges Group having completed the HNC in Construction and the Built Environment, funded by Fletcher Homes.
Why did you want to do this course?
When I joined Fletcher Homes they were really keen to support me in getting back into education. The course was never a requirement for my role, but I wanted to advance in my career and Fletcher Homes made this happen for me.
How did you find the course overall?
The course was really interesting but also challenging. With over 21 assignments, there's a lot to do but my team at Fletchers were so supportive throughout. I really enjoyed that the course puts you in touch with a huge variety of people from multiple trades. It was insightful to bounce off other people and learn from their different backgrounds; the friends and connections I made on the course will continue into the future!
How will doing the course support your career going forwards at Fletcher Homes?
The knowledge I gained through the course helped me to fully understand the different roles within Fletcher Homes and how important they are. I deal specifically with working/technical drawings for those that work on-site, so this course has opened my eyes to how my work affects my colleagues.
The course has also given me an avenue to go into further education which in itself will support my career going forward with Fletcher Homes.
What do you enjoy about working with Fletcher Homes?
Jonathan Westwood, our Managing Director, has really encouraged me to get my qualifications and expand my knowledge. He has a great vision for people's careers, and I love that there is this level of support for personal development.
Although the company is small in terms of staff members, no stretch is too far and we feel like a small family who always look out for each other. It all stems from the top, and I aspire to be as supportive as Jonathan as my career progresses.
About Fletcher Homes
Fletcher Homes is an established independent house building firm that has been building houses, and supporting team members like Jim Francis since 1940. Based in Shropshire, the company is run by our Managing Director, Jonathan Westwood. His hands-on approach ensures that only the most skilled constructors using the highest quality materials build each and every Fletcher Homes property. You can view available properties or contact Fletcher Homes to book a viewing on 01743 267020