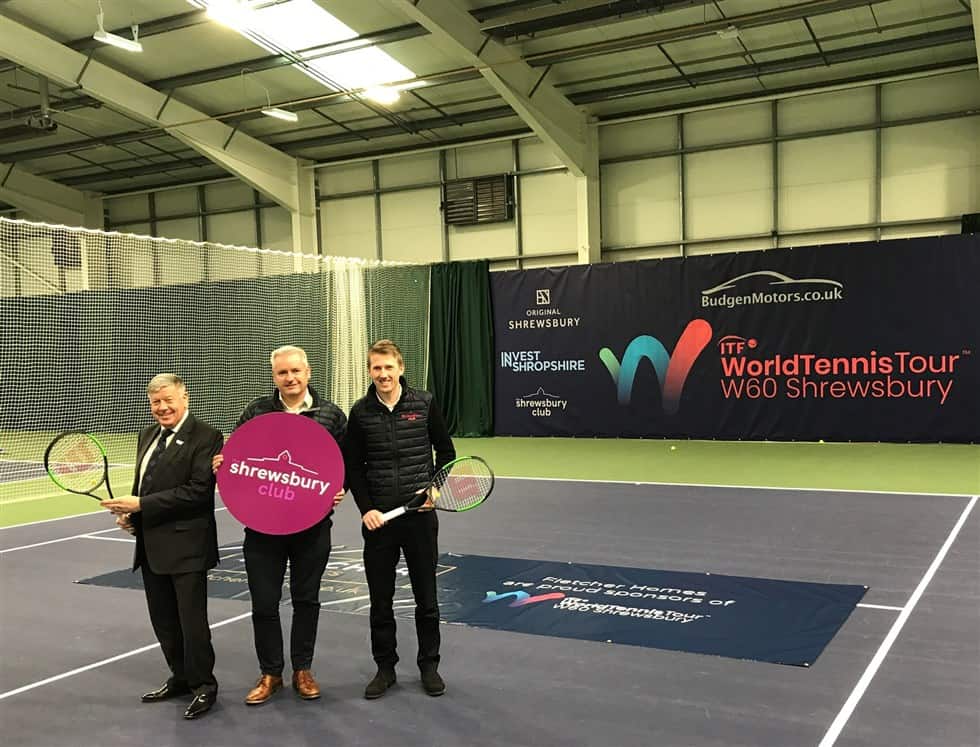 Fletcher News
Fletcher Homes Sponsor the W60 Shrewsbury World Tennis Tour Event
4 February 2019
Fletcher Homes are proud to be sponsoring the marquee at the World Tennis Tour Women's tournament at The Shrewsbury Club this week.
International tennis stars, plus British players such as Heather Watson and Laura Robson are competing in the high profile €60,000 event between 11th -16th February 2019.
Inside the marquee at The Shrewsbury Club throughout the week will be hospitality events on the Monday, Thursday and Friday evenings, with food, some games, live music and networking opportunities for up to 150 guests.
Jon Gidney, Marketing Manager at The Shrewsbury Club said:
"We are delighted that Fletcher Homes are supporting our tournament next week. They are a local company that we admire, and we are looking forward to building a successful relationship with them in the future."
Jonathan Westwood, Managing Director at Fletcher Homes said:
"We are proud sponsors and pleased to be part of the action, supporting such a prestigious and international event with The Shrewsbury Club. We wish all the competitors every success in the tournament "
For details about the tournament and to purchase tickets, visit;
https://www.theshrewsburyclub.co.uk/tennis/international-tennis-events/
Pictured, Clive Benfield and Jonathan Westwood from Fletcher Homes, with Jon Gidney at The Shrewsbury Club.