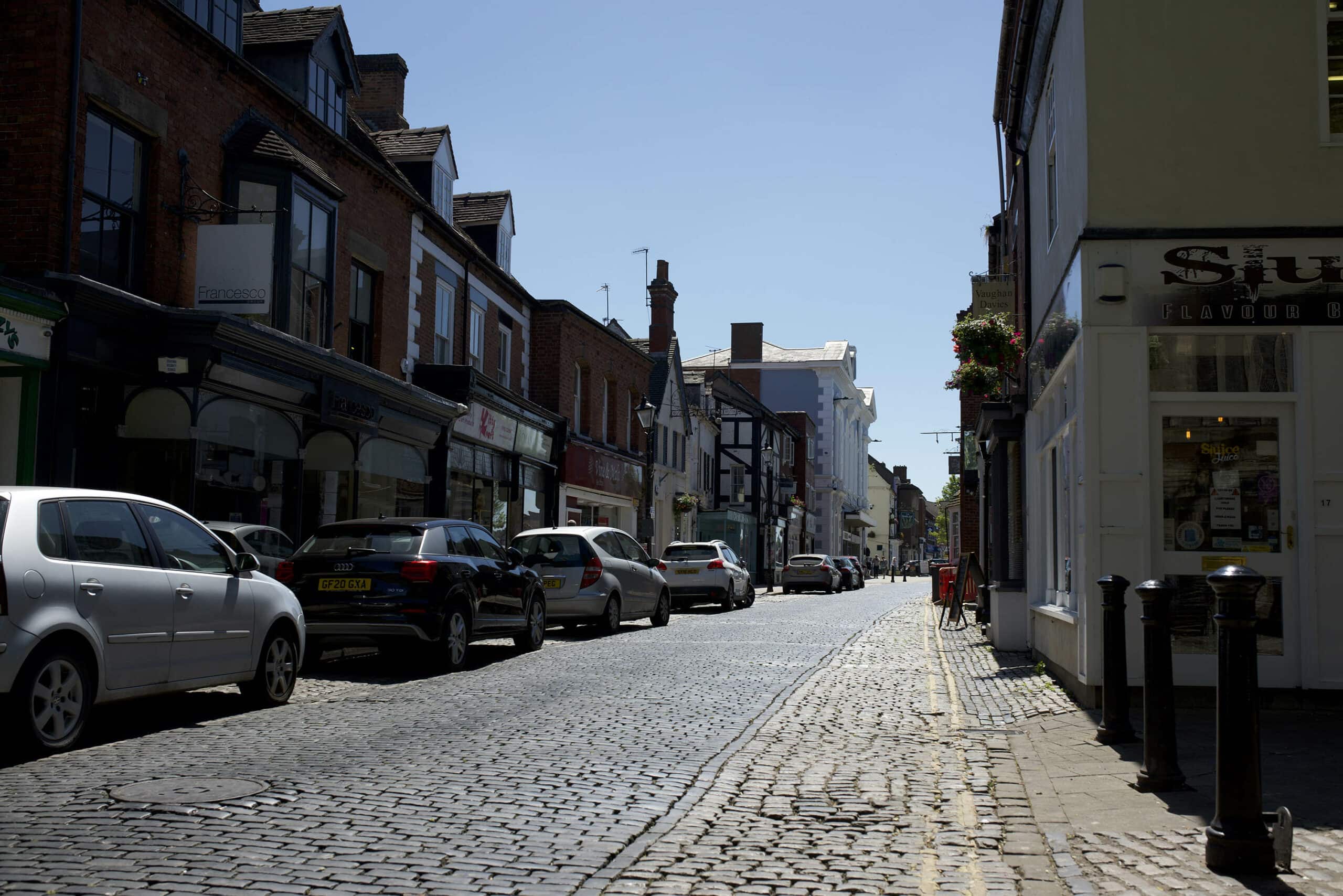 Development News
Fletcher Homes Welcomes New Homeowners to Berrington Meadows
13 December 2018
Fletcher Homes are fast becoming one of Shropshire's leading property developers with the majority of the first phase of new homes all sold within the first 12 months at their latest development, Berrington Meadows.
Following the launch of Berrington Meadows in December 2017, located on the outskirts of Shrewsbury in the quaint village of Cross Houses, the homes have been quickly reserved.
The Fletcher Homes team are now welcoming new homeowners into the completed high specification properties. The latest couple to join the residents at the beautiful development are Mr and Mrs Dimelow who moved into their new home in October 2018.
The couple chose a Fenemere Fletcher Homes house, moving from their home in Yorkshire. The Fenemere is the largest four-bedroom detached home on the Berrington Meadows development and boasts a modern and contemporary atmosphere through its interior and exterior design.
The Fenemere greets you with open space leading into a sizeable study room and sitting room, which features an inglenook fireplace with a wood burning stove. At the rear of the house is a beautifully designed open plan kitchen, dining and breakfast area complimented with double French doors feeding out to a spacious patio and garden. Upstairs is complimented with three double bedrooms, a further single room, a main bathroom and two en-suites. The property is also built with a double garage and driveway.
Petra Cadman, Fletcher Homes Sales & Marketing Manager stated: "We understand that the process of buying a house can be a combination of excitement and stress, however, our team at Fletcher Homes are proud to offer the highest level of customer service. We work hard each day to make sure the move is a hassle-free as possible for our homebuyers. We want our homeowners to enjoy the moving in process as it marks a pivotal stepping stone in their lives.
"It's such a delightful feeling moving new homeowners into their homes and we can't wait to get all the houses filled with happy home owners." Mr Dimelow commented on the couple's new home: "It's an absolutely gorgeous house we've moved into and it was such a smooth move in. The team at Fletcher Homes have a real hands on approach which made our house move not only quick but also enjoyable."We can't wait until everyone has moved in, it's such a friendly community and a lovely estate."
Phase two of Berrington Meadows development will commence in 2019, with 28 new homes due to launch.The Sales and Marketing Centre is open Thursday through to Monday 11am to 5pm T:01743 761665 or email: [email protected]
Fletcher Homes continue to expand new communities with their Kynaston Place and Hawthorn Rise developments soon to launch in Ellesmere in the New Year.
To get in touch with a member of the Fletcher Homes team call 01743 267020 or email them at [email protected]