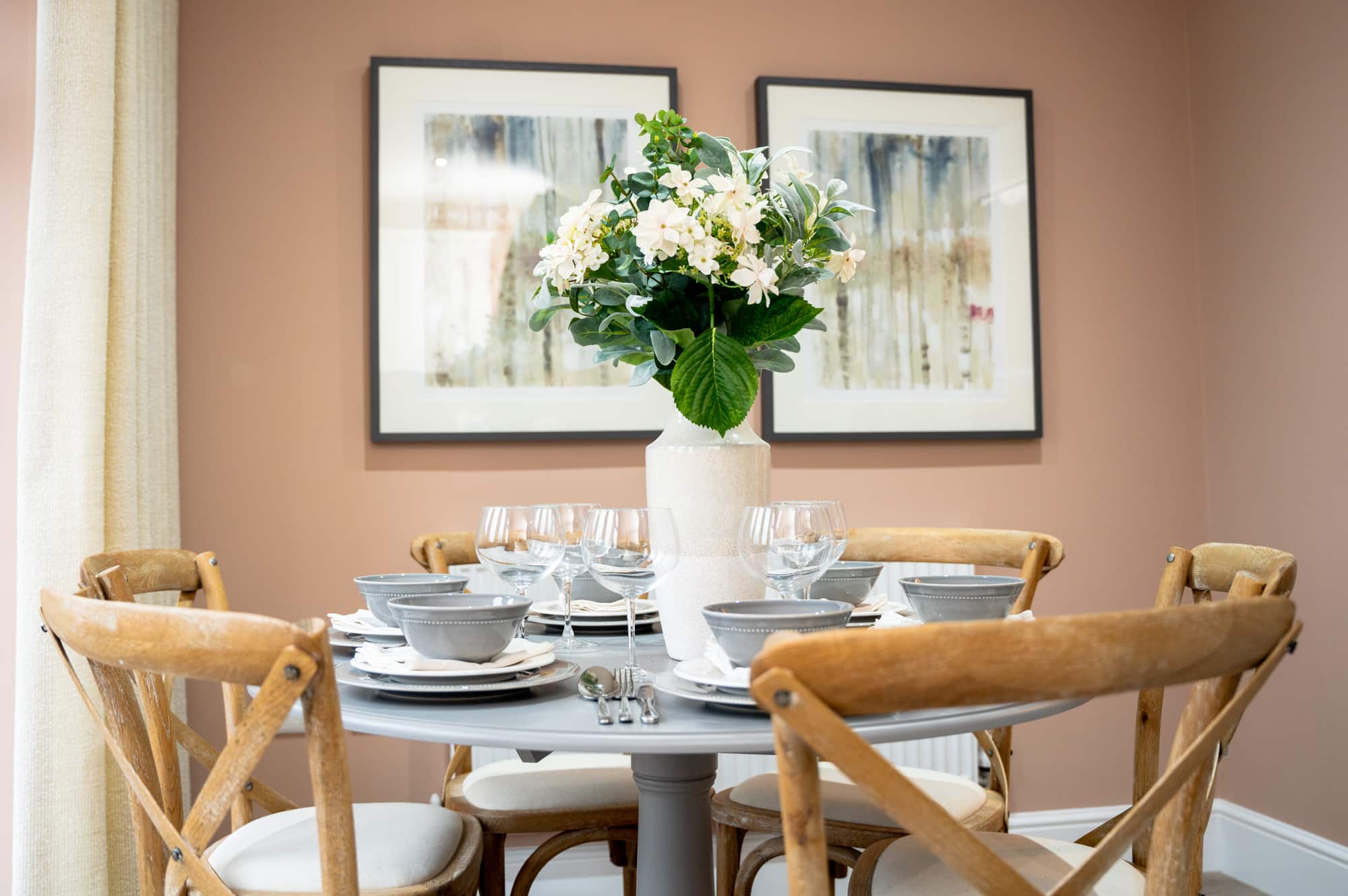 Trends
How to Tackle Dining Room Interior
25 March 2022
Dining rooms are the perfect space to truly express your design taste. With just a table and chairs to consider, you have a blank canvas to put your own creative spin on. But with such creative freedom it can be a little overwhelming to know where to begin. We've put together a list of design considerations to help you create the perfect dining room interior.
Atmosphere and Function
Start by deciding how you want the room to function. Will it be a sophisticated dining space for hosting dinner parties or an intimate and fun space for family meals – or a blend of both? You might also want your dining room to double as a home office, an area to relax in or even a reading nook.
Deciding on the function of the room will help you determine how large your table needs to be, how many chairs you need, and importantly, the atmosphere you want to create. Sophisticated and grand, relaxed and calm or maybe just plain fun – the choice is yours and all are possible with just a few dining room interior design tips.
Lighting
Your dining room is the perfect place to use statement light fixtures, and your lighting choices are a crucial part of creating the atmosphere you've decided on. Here are some ideas to consider when choosing the lighting for your dining room:
Low hanging light fixtures can draw attention to your statement dining table. A chandelier-esque light fixture, in particular, can create a sophisticated atmosphere, adding a level of formality and grandeur to your dining room interior.
Decided on a more relaxed and family-fun mood to your room? There will be less emphasis on the light fixtures when you're creating this type of atmosphere, but light shades that come in bold-shapes e.g. domes and orbs, and bright colours are a great choice.
Down-lights are another way you can create a seamless blend of relaxed with sophisticated – drawing attention away from the fixture itself whilst keeping the room well-lit. This is a popular choice for dining rooms that double as reading rooms, spaces to relax in and at-home offices.
Colours
A major interior design trend of 2022 [link to last article] is the return of the colour green, an old favourite in interiors. Green is a versatile colour and can be used in a variety of ways to create very different styles.
Dark or emerald greens are a great choice for a sophisticated and elegant atmosphere – think deep-green velvet-backed chairs and emerald abstract paintings! These dark green shades are best complemented with accents of gold, adding to a luxurious and elegant design. On the flipside, pastel greens, grass greens and sage are on the playful side of the shade and will be perfect for those creating a family style dining room.
Statement Pieces and The Final Touches
If your table is going to be the centre of attention, make it a statement piece. You can do this with:
Thick cuts of wood in richly coloured browns
Wavy edge, rustic tables
Resin tabletops
Unique and intricate table-leg design
Make your final touches just as beautiful as the rest of the room, as these will be the elements that tie the room together and complete your design. Consider carefully whether you want to use curtains or blinds – curtains air on the formal side, whilst blinds will add to a more casual theme. Paintings are must-have for any room in your home but when it comes to dining room interior they are the perfect way to create talking points, whether that's with family, friends or both!
Need some more inspiration?
There's a lot to consider when you're designing the perfect dining room, but it's the perfect opportunity to express your creative self and create the ultimate eating or working space. Our show homes are designed to emulate what your new family home can look like; get some modern dining room inspiration from our current developments.