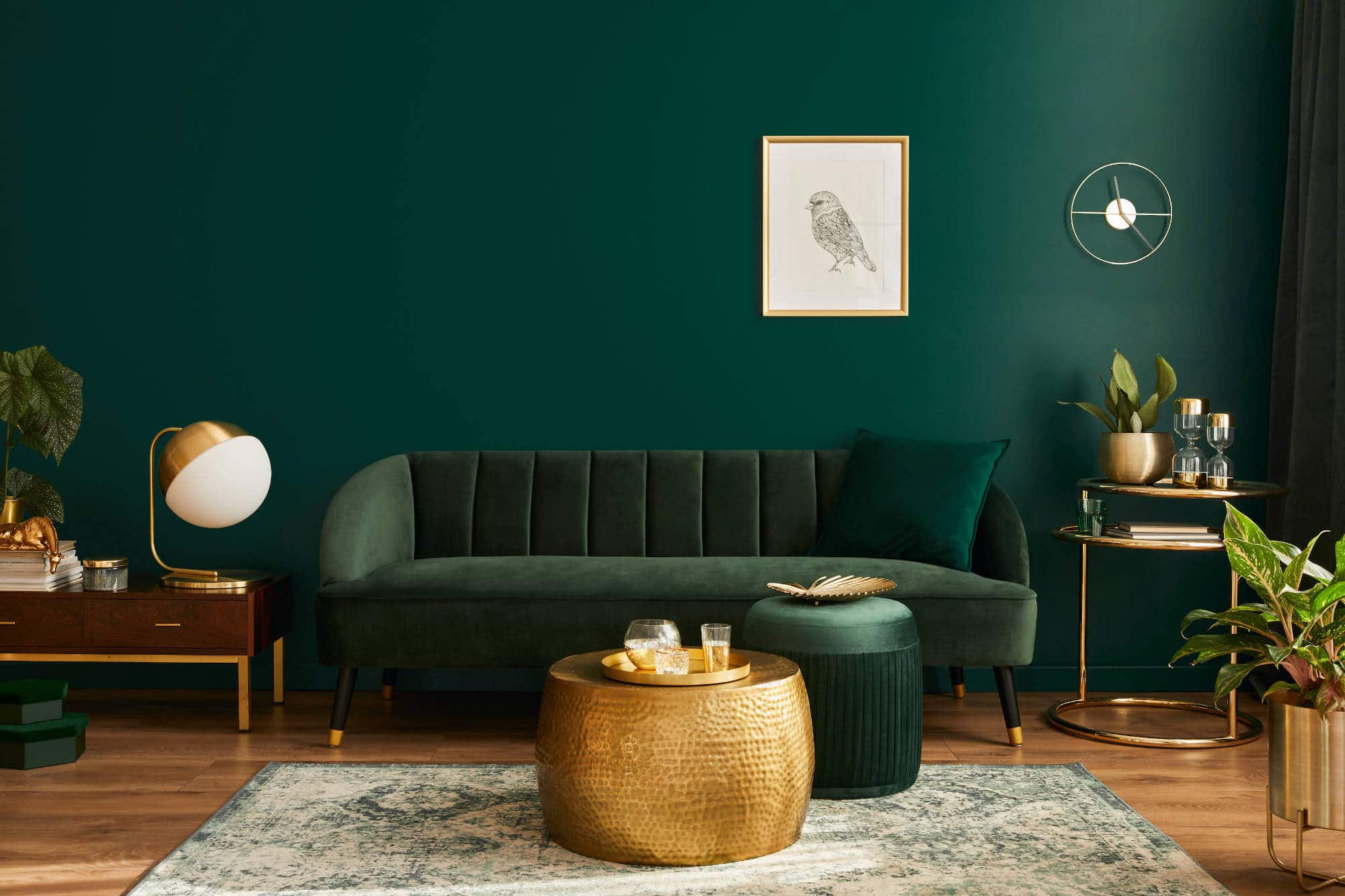 Trends
Interior Design Trends 2022
14 February 2022
It's all About the Greens
The rich royal blues of recent years are very much still fashionable, but they're going to fighting against greens for their place on store shelves this year. With the pandemic rejuvenating everyone's love of the great outdoors again, it's no wonder we are seeing people turn to earthy green tones to bring nature inside.
It's the full spectrum of green tones that are making an interior design comeback in 2022, from rich emeralds (particularly in velvets), through to light olives and especially softer shades of sage. If you're not quite ready to paint the walls green, you can introduce a pop of colour in your cushions, paintings, curtains and rugs.
Spaces for Mindfulness and Mindful Spaces
Having spent more time over the last two years in our homes, we have become increasingly aware of the role our environment plays in our mental wellbeing. We'll see both an increase in dedicated areas in our home for mindfulness, and more thought going into the décor throughout the entirety of our homes and how this makes us feel.
Areas for Mindfulness
Gone are the days where an office is simply a desk, chair and lamp. People are now using their officers, spare rooms and even small 'nooks' within their house as areas dedicated to wellness. Whether it's a place to enjoy your hobbies, do yoga, or simply sit in with a cup of tea, it will be digital free, stress free area of your home.
Mindful Décor
Even in areas that aren't dedicated to mindfulness, you'll find everyone is generally much more aware of how every space in their home affects their mood and general wellbeing. We'll see more calm, neutral colours running throughout homes. Comfort will once again be as important as functionality, and we'll see an increase in softer fabrics and velvets. Finally, nature will very much continue to play a role in interior design in 2022 with house plants, known for their positive impact on wellbeing, continuing to fill our shelves.
Textures
Texture's in and minimalism's out. Think layering textures – textured blankets slung over cushions, and textured macrame hanging by smooth, wooden furniture. Tactile textures in particular will be big in 2022, ranging from silks to 'teddy bear' blankets and textured rugs, it's all about textures that feel nice to touch. Bringing together the themes of nature and mindfulness
Curves
Finally, the interior design industry appears to be unanimous in its prediction that 2022 is all about curved furniture. Gone are the sharp-edged coffee tables and in are the retro curves. And it's not just large furniture that's getting rounder, we'll see archway shaped mirrors and frames, curved-back chairs and rugs in the figure of 8. The reason behind this is fairly simple – mindfulness is key this year and curves are fun, playful and much more 'gentle' than sharp, straight edges.
What's the takeaway?
With greens, textures and most surprisingly, curved furniture making a comeback, we're expecting 2022's trends to take the shape of 'refreshed 70s'. But whatever the trends are, how you design your home is entirely up to you! Ensure you make your space perfect for you and your family, after all, that's how you make a house a home. Take a look at our stunningly dressed show homes for inspiration!
Ready to be inspired? View our available homes today.