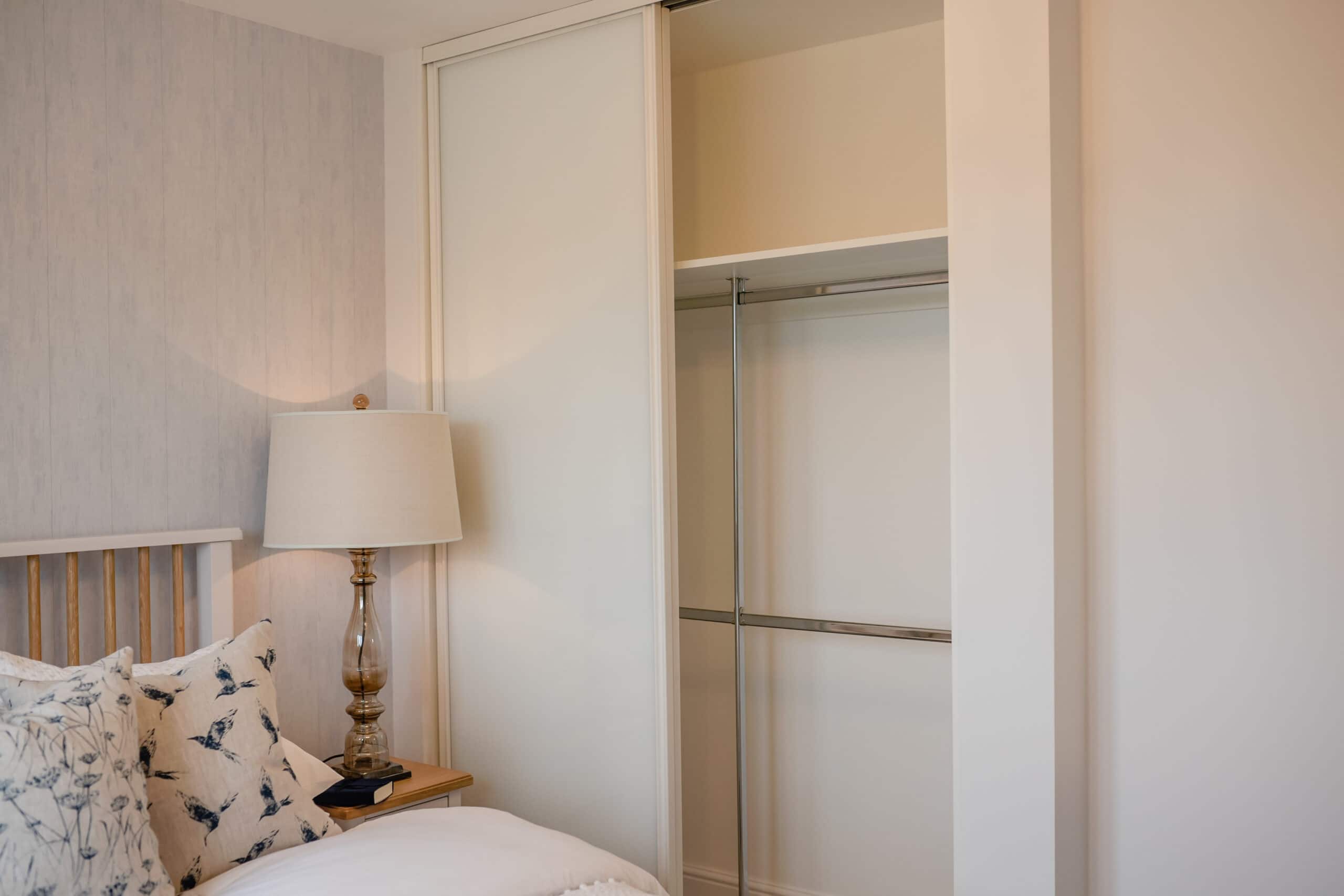 Fletcher News
Maintaining Your New Build Home
5 May 2022
Buying a new build home is a big commitment, and we know the dedication that goes into making it your own personal haven. Whilst our new build homes in Shropshire are finished to the highest standards, regular care and maintenance is key to keep your home in the best condition.
We've collected some helpful seasonal tips to make sure you can avoid unexpected costs later down the line.
Spring
An ideal time to start your maintenance checklists and commence the annual spring clean.
Inspect your roof for any damage that may have developed over the Winter months.
Clear any guttering and drainage holes to ensure that water can be taken away from your house effectively, greatly reducing the risk of damp.
Check your window frames for any damage or rot, and why not give them a clean as well! With the sun starting to come out, any marks or smudges will also start to show.
Have a look over the exterior paintwork on your home to ensure there aren't any inconsistent areas. This is also a good stage to book in any decorating needed for the Summertime.
Spend a day cleaning underneath any furniture, whilst double-checking the flooring and wall conditions for damp or marks.
Inspect your loft for any signs of water that might have got in over the past months.
Turn down your thermostat as the temperature rises to save on your energy rates.
Summer
 As the weather warms up, it's time to head outside and prepare for barbecues, get togethers and sun!
 Have a clean-up of your garden furniture and decking to avoid them getting slippery.
Repaint or repair any exterior woodwork such as fencing, window frames, or doors.
Trim any garden plants that might grow in front of windows or over guttering.Double-check your boiler and book in a service ahead of time
Inspect the seals surrounding your sinks and bathtubs to ensure there aren't any leaks, discolouration can also be a sign of wear.
Autumn
Autumn is the perfect time to get your home ready for the harsher Winter weather.
Clean and store away any garden furniture.
Bleed radiators within your home to make sure they are working effectively as the temperature starts to drop.
As the leaves start to fall, insure they aren't gathered around any exterior walls, gutters, or drainage holes to reduce damp.
Insulate any external pipes or taps to avoid them freezing and bursting over winter.
Security lights and locks in outbuildings should be double-checked as the nights become longer near the end of the year.
Winter
As the weather gets fiercer, prep your home to be as safe as possible.
In case of storms, tether any large garden items such as trampolines or gazebos. If damage is caused to any fences or trees, repair it as quick as possible prevent any further harm.
Prevent any damp occurring by opening windows from time to time and using extractor fans when necessary
Wipe off any condensation on wooden window frames to stop any rot.
Ready to find your new forever home? View our current new build homes in Shropshire here.