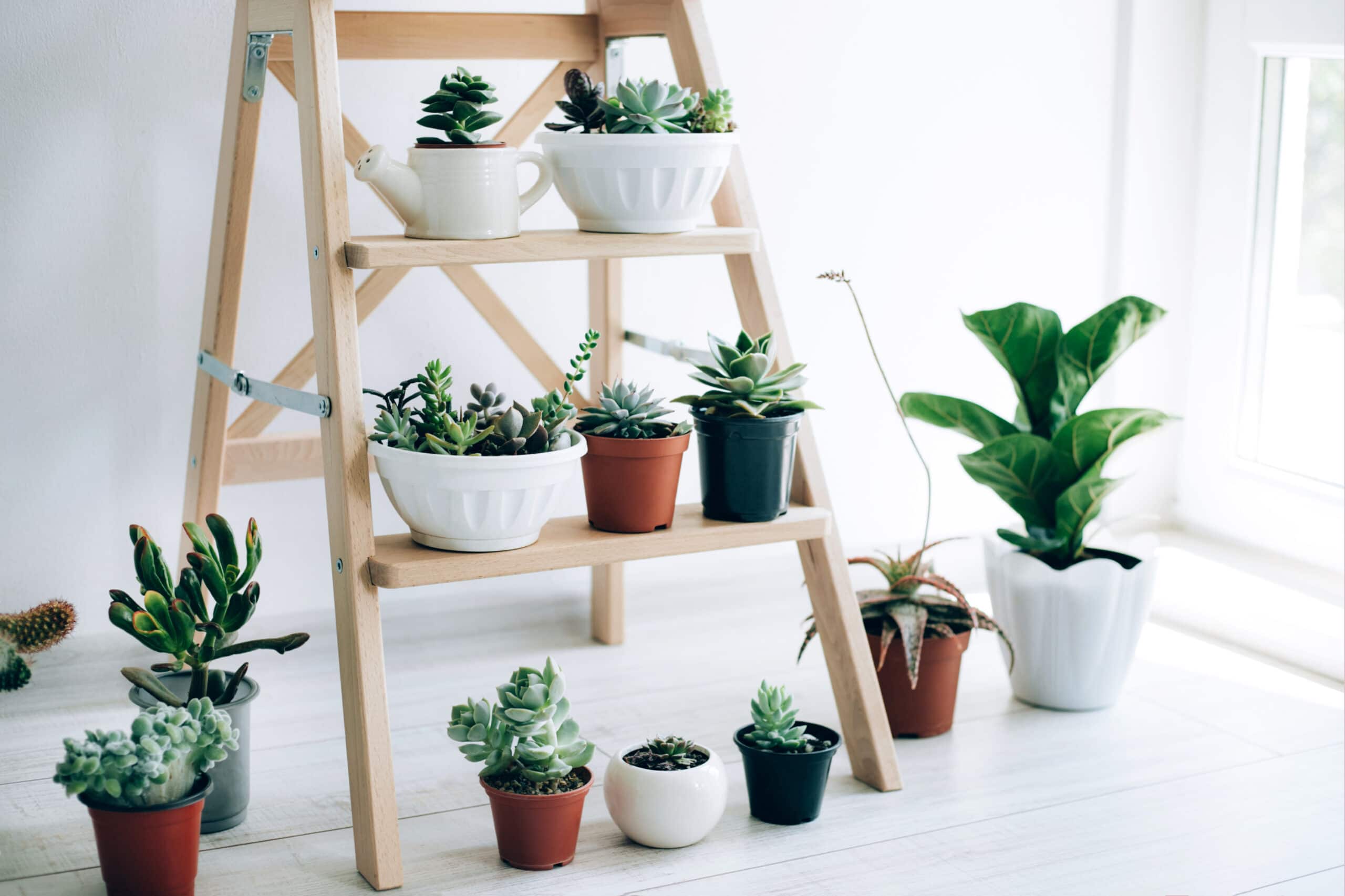 Trends
Storage Tips to Save Space in your Home
28 July 2022
The one thing we all notice when we move house is the number of things we own, and we often wonder how we managed to store all of it in the first place! Whether you're planning to downsize, or upgrade your space, it's always useful to have some storage tips in mind to keep your home neat and organised. Here are some of our favourites:
Hang your pots and pans: Put a long towel bar or wooden frame in your kitchen to hang your pots, pans, or tea towels in order to free up cupboard space. This will also add in some great décor pieces to the high points in your kitchen.
Free standing wardrobe: If your wardrobe is full, or you need a new clothes storage idea, free standing wardrobes or rails are a great way to add a new dynamic piece to your space. Having it out in the open will also help you to keep it looking organised and tidy!
Hanging your tools: If you're struggling to arrange your garage, why not add some shelves or wall storage to hang up those important tools and items you use the most? As well as making them easy to find, this will give your garage a very organised and coordinated look! This is especially helpful if your garage is multi-purpose, such as a storage area and playroom for children.
Keep it behind closed doors: Adding in a cabinet or extra towel rail into your bathroom will help to keep those necessary bathing items tucked away to free up space. To elevate this further, there are plenty of functional décor items such as tissue box covers, floating shelves and in-shower racks that will match to your chosen aesthetic.
Drawer organisers: Drawer organisers are the ideal solution for that one drawer that is full of random items (we all have one!), making it easy to keep things in place so you can find exactly what you are look for! These can vary in material, from plastics to wood, you can match your drawer organiser to any style. Feeling creative? How about building your own bespoke organiser to fit your own unique style?
Storage ladders: Ladders as decoration and storage is very popular currently. Using wooden or metal ladders (designed for storage and not typical use) in your living space or bedroom can help keep any extra blankets or throws out of the way. Or use it to add trinkets, plants and other accessories to enhance the room.
Labelling: A good way to stay organised is to simply label some storage boxes to keep your items neat and in place. From your utility room to your wardrobe, this tip can be used all throughout your home, ensuring that you can keep your style as well!
Shelves over your doors: If you don't have much space on your walls for shelves or storage, why not put some above or around your doorframe? This can be for those items you don't reach for very often, but that you want to keep out in the open!
Under bed: A clever way to keep any out of season clothing or bedding out of sight is utilising some plastic containers or rolling crates under your bed as a storage solution. This will make these items super accessible as well as keeping them out of the way for a neater bedroom look.
Sliding pantry: If your kitchen cupboards are always full of cans, jars, or spices that you don't regularly reach for, a sliding pantry could be perfect for your home. Normally placed in a space next to your fridge, a sliding pantry provides plenty of storage space and makes it easy to organise and access your canned and jarred goods.
For more interior design and at home tips to keep you loving your Fletcher Home, visit our Inspired by page.