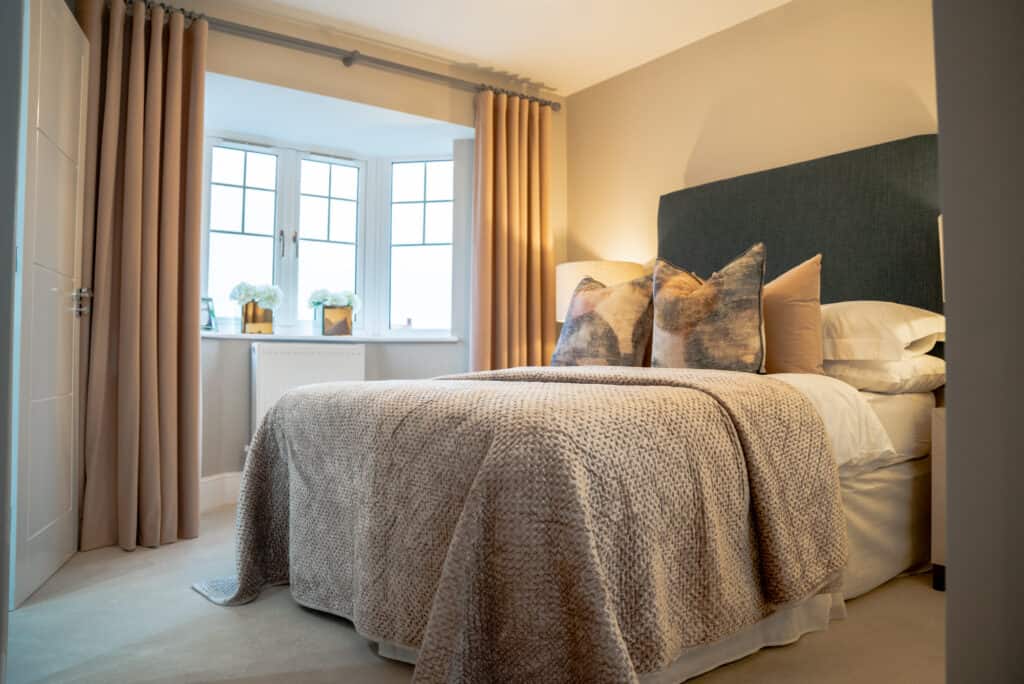 Development News
Success at Hawthorn Rise Phase 3
10 November 2021
All plots in phase three of our Hawthorn Rise development in the market town of Ellesmere have now been reserved!
The properties in all the previous phases of this development were reserved very quickly. In the much sought-after town of Ellesmere, Hawthorn Rise is the perfect town for growing families and first-time buyers – with Shropshire, Chester and Wales all on the town's doorstep, this prime area is perfect for exploring but is equally as peaceful and private too.
With phase three being snapped up, we're encouraging people to register their interest in phase four to avoid disappointment. With homes ranging from 2-bedroom bungalows to 4 bedroom detached houses, there's something to suit everyone in this next phase.
We've been building beautiful homes in Shropshire for over 80 years, and our passion for stunning, high-quality homes continues through this development. Built to the highest specification and by exceptional builders, the properties at Hawthorn Rise are future-proofed in both functionality and timeless style. Browse the previous property types built on this development to get a feel for the standard and style of the homes you can expect in phase four.
Find out more about the latest phase of this stunning new build homes development in Ellesmere on the Hawthorn Rise development page or contact us for more information.