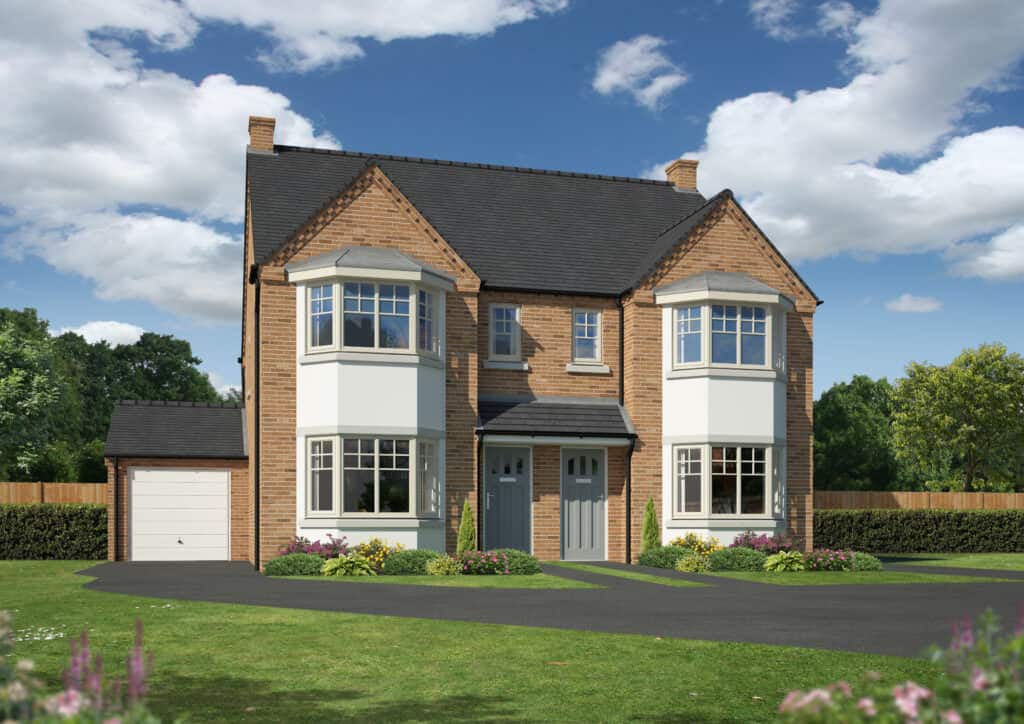 Industry News
Why Buy a New Build Home
13 September 2021
Whether you are a fan of their fresh exteriors and modern fittings, looking for a safe and secure home to raise a family, or just want to feel like your home is truly your own; there are plenty of reasons to buy a new build home.
Getting you on the property ladder
One of the main appeals of a new build home is the innovative purchase schemes that are available to help buyers who may otherwise simply not be able to afford to buy their own home. Schemes include shared ownership and shared equity or Government schemes like FirstBuy and NewBuy. Our advisers can help you understand the difference between all of these schemes and how they could apply to your circumstances.
A fresh start
A new build home is fresh, bright and clean, and untouched by previous owners. It provides a blank canvas on which you can stamp your own style and personality from day one.
Greener and cheaper
Today's new build homes are built to the latest environmental standards and are cheaper to run. New build properties are six times more energy efficient and generate over 60% less carbon dioxide emissions than older homes. This means that, not only are new build home-buyers doing helping the environment, they are saving themselves money.
The choice is yours
Buying a new build home gives you lots of exciting choices. There are a huge range of developments with a variety of shapes and sizes, from city centre bachelor pads to suburban family homes. You can decorate every room to your liking without worrying about the cost of taking up old carpets or stripping the walls.
Safe and secure
New build homes may also offer increased security and safety, with many containing high specification alarm systems, as well as being designed with electrical and fire safety in mind.
They also tend to be spatially economic so every inch of every room can be utilised to its maximum potential.
No chain involved
When you buy a new build home you do not have to wait for the owners of the property to find somewhere to live before you can move in. Once you have reserved your property you will be given a completion date so you can plan your move with the reassurance that you will not be let down. This removes the house-buying chain and the challenges that are often associated with moving into a second-hand home.
Peace of mind
Many house builders provide a comprehensive customer care service and added peace of mind is provided by the 10-year warranty issued by organisations such as the National House-Building Council.
Read more at the Mortgage Advice Bureau.


Fletcher Homes are always here to help. If you have any questions about buying your first home please don't hesitate to contact us.