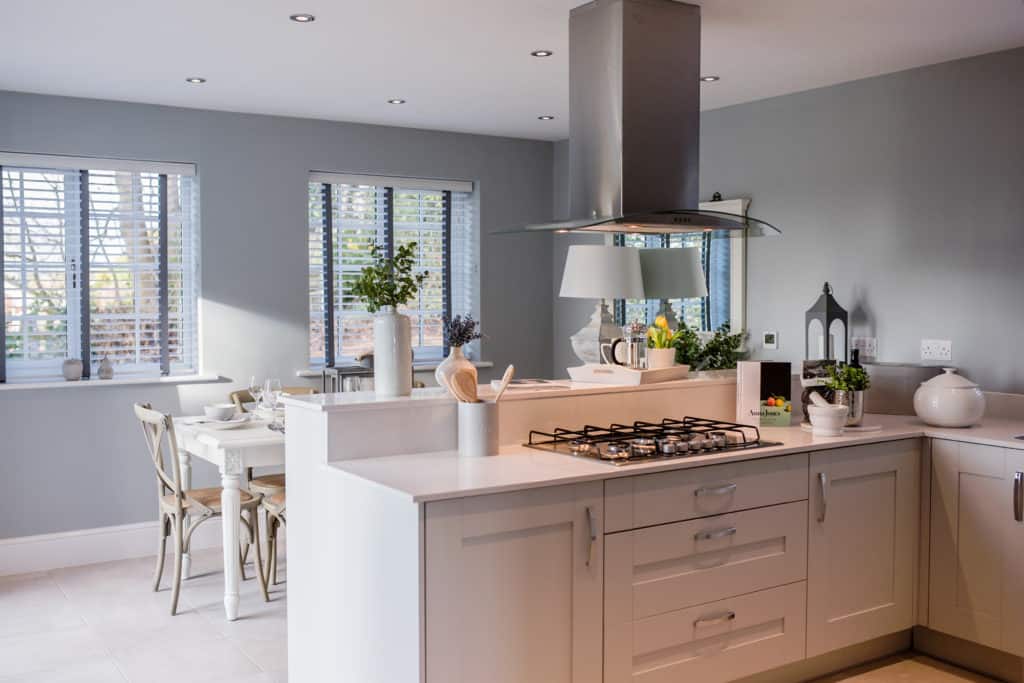 Industry News
Why Buy a New Build Home in Shropshire?
24 February 2022
There are so many aspects to consider when buying a new build home, not least the location. Proving to be one of the most desirable places to move to in the West Midlands, we have taken a look at some of the reasons why you should consider buying a new build home in Shropshire.
Beautiful Surroundings
Shropshire, a beautiful county made up of 25% countryside, is an idyllic location for homebuyer's looking for the perfect blend of rural and urban living – you can enjoy a countryside lifestyle without having to worry about the cost of renovating an older property.
The Shropshire Hills Area of Natural Beauty is a vast area consisting of a plethora of hills, all of which provide the most breath-taking of views, and includes plenty of rivers and walking trails. Ideal for lovers of the great outdoors and families looking for a place to settle down.
Plenty to do
When you're not soaking up the sublime countryside views, there are plenty of towns to explore when you own a new build property in Shropshire.
Shrewsbury – a large market town nestled in the loop of the River Severn. This vibrant town is bursting with things to do and see, with independent shops, cafes and restaurants lining Tudor streets and lanes.
Telford – Shropshire's biggest town. The birthplace of industry and home to the quaint but popular Ironbridge (welcoming thousands of international visitors annually), Telford has a lot to explore. You'll also find Telford great for retail therapy with its large shopping centre full of high street and independent shops.
Much Wenlock – a quaint medieval town known for its delightful food and drink markets.
Benefits of Buying A New Build Home in Shropshire
There are so many benefits to buying a new build home:
1. Choose your fixtures and fittings. When you buy a new build off plan, you can customise elements of the property to suit your needs and create your dream home.
2. Everything is modern and unused. No need to worry about the cost of updating outdated kitchens, and even those old 70s style bathrooms in olive green.
3. Make the most of financial help. Help to buy, a government-led scheme helping homebuyer gets onto the property ladder with just a 5% deposit, is only available on new build homes.
4. There's no upward chain. There will be no delays whilst you wait for current owners to move out, once your home is built and completed, you'll be able to move in without relying on other people's sales and purchases going smoothly.
There are plenty of reasons to buy a new build property in Shropshire. Whether you're looking for a serene countryside lifestyle or a bustling town centre, there's something for all homebuyers here. Complete with all the benefits of buying a brand-new property, Shropshire really is the idyllic, forever location.
You can view our current Shropshire-based new home developments here.